Retail Building
Center of Varese - Italy
A NEW COMPLEX MULTIFUNCTIONAL
Walking through the streets of the historic centers of cities we often come across in large wooden doors that contain within them the history of past glories, the essence of what it was, but more importantly, what still shows our eye. The richness of the major cities of our country is largely in the fascinating historical buildings are able to instill in those who watch them. This attention has been revolt to build a structure with a courtyard in the heart of the city of Varese.
He tried to give new life to all the buildings that make up this building, dating from different periods, looking for a unique architectural language that will amalgamate together, while recovering the peculiarities and uniqueness of each. From its elegant facade, which overlooks one of the teeming streets of always coming and going of cars and people, is accessed through a large door to the courtyard, it leads to different inputs of the various parts of the architectural complex.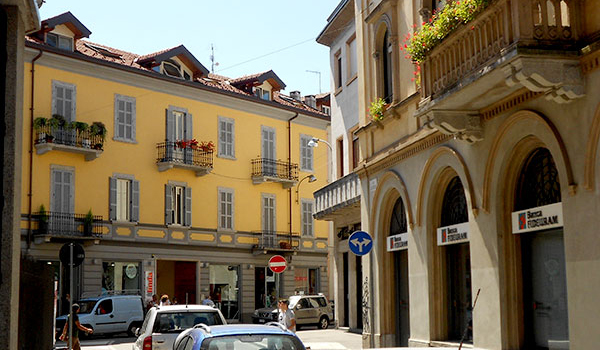 The body of the building facing the street is home to shops on the ground floor, to be in continuity with the adjacent buildings, and apartments of various sizes on the upper floors which continue on one of the adjacent sides. Downstairs, on the side of the court opposite the entrance there is a unique retail space and first floor is an spacious office.
Activities office also has a place on the premises on the ground floor of the other two sides over access to underground parking and cellar.
The tradition has given way to a touch of modernity without being subjugated, but is recovered and improved to meet the demands that modern society requires...